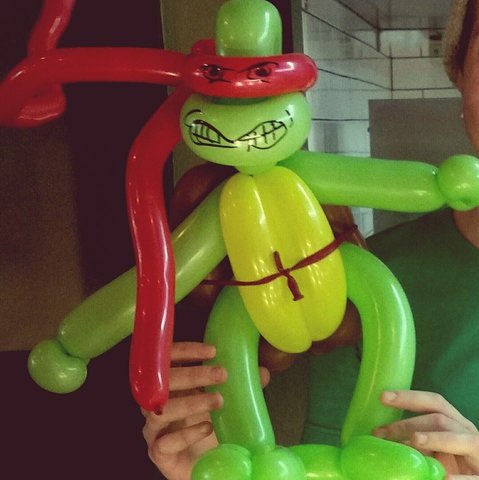 TBD
Please call to reserve this item.

Our Balloon Artist can make just about any kind of balloon character you can think of. Children of all ages will love having a balloon in the shape of a character of their choice.

-Balloon Artists can make approximately 10-15 designs per hour for Birthday Party- medium quality balloons. This includes Superheroes, Princesses, all types of animals, and various fun designs.

-Designs are simplified for large events to keep the line short. These designs include pre-printed themed balloons on a wand, simple hats, simple animals, and of course swords or light sabers. Artists can do around 30-40 very simple 1-2 balloon designs per hour.

-Balloons are a temporary art and part of the experience is watching the artist create a character from straight simple balloons. Balloons pop quickly if left on the ground, on grass, if they are played with aggressively, and are sensitive to extreme temperature. Do not leave young children alone with balloons, they are best for children 4 and older.