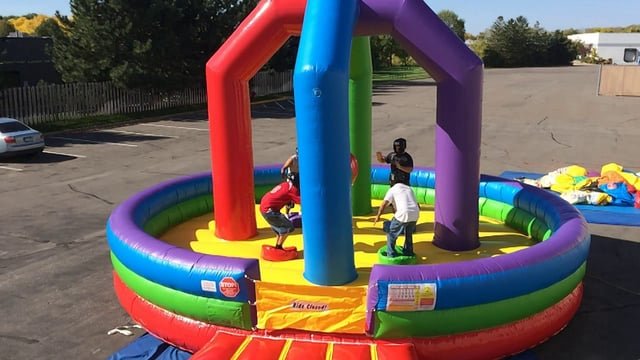 Wrecking Ball
Actual Size: 29′ Diameter x 16 1/2'H





TBD
Please call to reserve this item.

Can you stand your ground? This game can challenge up to 4 players to compete against each other while trying to knock their opponents off their foam pedestal with a foam boulder. The last man standing on the pedestal, wins!

Length: 29'
Width: 25'
Height: 15'
Power Requirement: 115 volt/20 amp line
Minimum Height: 40"