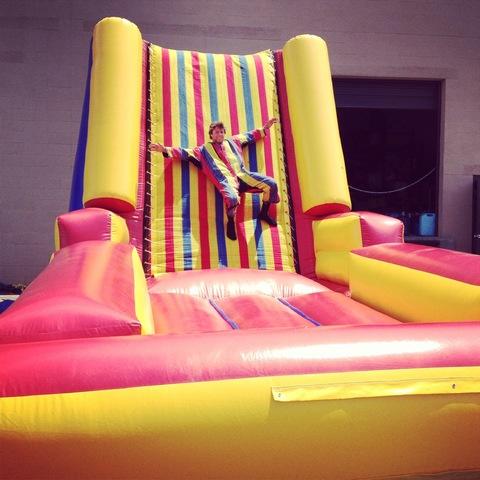 Velcro Wall
Actual Size: 15'L x 15'W x 15'H





TBD

Please call to reserve this item.

Jump and stick yourself to this Giant Velcro Wall wearing our Velcro Suits. It's a blast, you will enjoy telling all your friends about it! This Velcro Wall is great fun for birthday parties, fairs, family reunions, youth groups, and much more!

Length: 21'
Width: 11'
Height: 13'
Power Requirement: 110 volt/20 amp line
Minimum Height: 42"