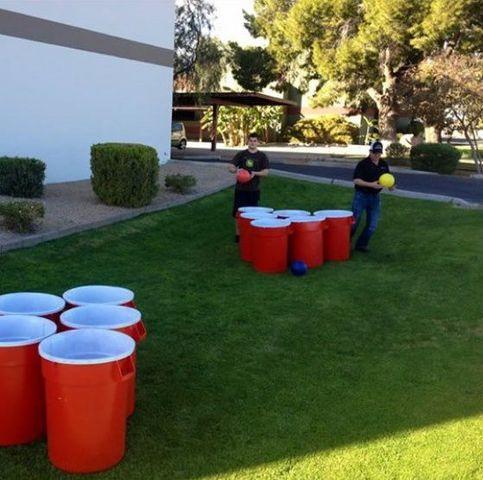 Giant Pong Game




TBD
Please call to reserve this item.

All the excitement of table pong but on a larger level. Setup Includes: Twelve 55 gallon cups, (6 for each side) and Two large balls. Object is to score more balls onto your opponents side by getting a ball into the "cups". Once a cup has been scored in it should be removed so the game gets harder as you play. Game can be played 1 on 1 or as a team event with 2 on 2, your choice.

Play classic "Beer Pong" - all beverages to be provided by the client and beverages should not be put in the Giant Pong Cups, drinks should be in separate containers. OR play with water- fill the giant cups half way with cold water and when a ball scores, dump the water on your opponent - Dryest team wins!