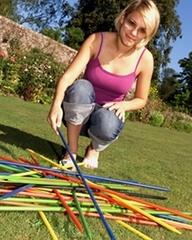 Giant Pick-Up Sticks




TBD

Please call to reserve this item.

Steady hands and nerves of steel are required to play this game and is a true test of patience! Remove each stick in turn but without moving any of the others. Points are scored for each stick removed, with the different coloured sticks each worth different points.