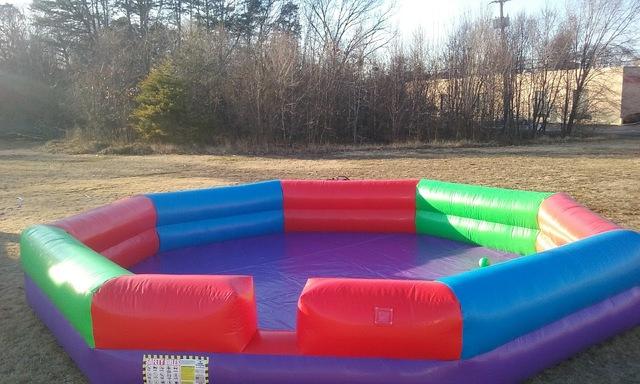 Gaga Pit
Setup Area: 24ft L x 24ft W x 3ft,4in H
Outlets: 110 volt/20 amp line





TBD

Please call to reserve this item.

This classic Gaga Pit game combines dodging, striking, running and jumping with the purpose of hitting opponents with a ball below the waist while trhying to aboid being hit yourself. The Gaga Pit game can be played by a group of individuals versing each other, by teams, or in one-on-one matches. Let your players test out their dodging skills with this inflatable. This inflatable Gaga Pit is perfect for any type of event from your child's birthday party to any corporate event, even any sporting event!