Basketball Themed Activities On Sale!
See Rental Options Below - 15% OFF Inflatables & Rentals
10% OFF Catering Package of 3 Items or more.
*Sale applies to events taking place during March 2017
Bubble Soccer $100 OFF
Fluf N Stuf Workshop %u2013 10% OFF all packages
Baseball Themed Rentals- 10% OFF One or 15% OFF two or more!
Hot Dog Cart Bookings come with 50 FREE servings of Popcorn or Pretzels.
Our NEW Bubble Soccer Game is on Sale!
Packages include bubbles for 6 players at a time, goal nets, soccer balls, and our staff to ref your game!

Read more about them & see more photos:
Bubble Soccer
J-Dog's "Fluf N Stuf Workshop"
Have a one-of-a-kind stuffed animal workshop with our custom bear house and your choice of fluffy animals. New animals are added to the selection all the time. Ask for the most up to date animals and accessories!
Click to View Item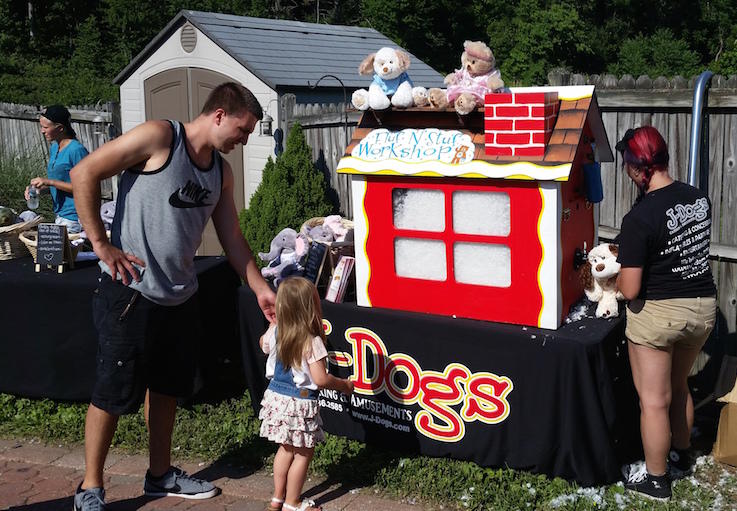 Baseball Themed Rentals & Activities!!!
Batter Up!
Hit a Floating Ball into the targets on the field. The highest sum of three hits wins! Compete with friends or play for your personal best.
Click Here for More Info
Inflatable Baseball
This game is the same idea as Batter Up. The inflatable is a little smaller and fits in many indoor venues!
Click Here for More INFO
Baseball Toss
Pitchers step right up and test your accuracy!
See if you can throw a low and outside fast ball, or catch the inside corner or the plate.
Click Here for More
Inflatable Batting Cage
Give your players much needed batting practice in any location! This Inflatable Batting Cage can be set up on grass or pavement, on a field or in your own backyard!
Click to view more!
Strike 3 Table Top Game
Test your accuracy in throwing the perfect strike.
-This game does not require delivery and may be picked up at our office! Add this to any package for a little friendly competition.
Click to see Item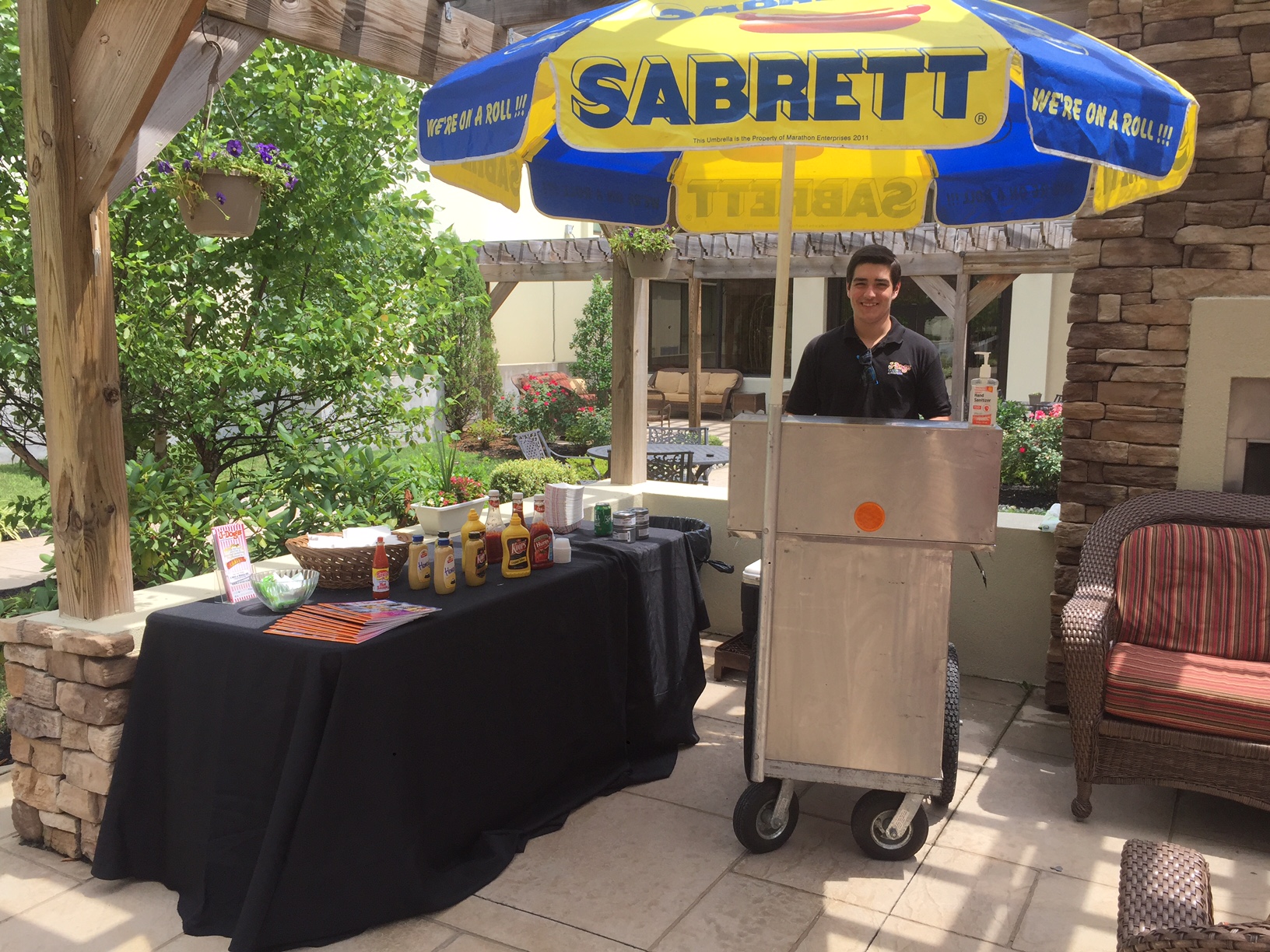 HOT DOGS!!!
Take me out to the Ball Game!
Hot Dog Cart bookings will come with 50 servings of Popcorn or Soft Pretzels. Add Cracker Jacks for an additional cost.
Go To Fun Food Carts
MAY 2017

NEW - Leaps & Bounds Interactive is 15% OFF!

Catering Special: Waffle Sticks

Happy Mother's Day! Receive 10% OFF Catering & Amusement Packages.

*Sales Apply to Events Occurring in May 2017

Take me to Leaps N Bounds
NEW Hungry Hippo Chow Down is 15% OFF!
Lemonade & Cold Beverage Packages on sale!
Celebrate the First Week of Summer with 15% OFF Inflatables.
*First Week of Summer Sale Applies to Events taking place 6/23/17 - 6/30/17
Waterslide Sale! 15% OFF Any Waterslide Rental
Kiddie Corner Sale! 15% OFF One or 20% OFF Two Rentals
Frozen Drink Machine - 10% off machine rental and supplies
We All Scream for Ice Cream! 10% OFF Frozen Dessert Packages
*Sales Apply to Events Taking Place July 1st - August 31, 2017
Football Themed Inflatables & Rentals
Festival Foods:
-Chicken N' Waffles
-Funnel Cake & Fried Oreos
-Tornado Potato Skewers
Fall & Halloween Inflatables 10% OFF Sale!
Fun Foods Packages
Tables, Chairs, & Linens
Hors D'Oeuvres Packages
Dessert Items
Photo Booth Specials
Hot Chocolate Bar
Holiday Party Packages